How to Start a Job in IT with Vertabelo Academy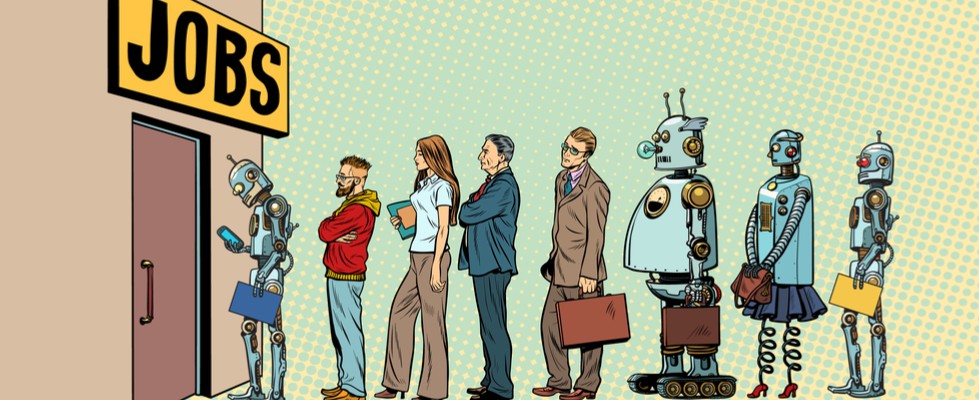 Information technology is one of the hottest industries in the world and offers thousands of job in each major city around the globe. If you're a student or professional who wants to get IT skills and find your first job in the industry, Vertabelo Academy can help you get started.
The range of IT jobs available is stunning—from software engineers to system administrators and data scientists, IT rules the job market. If you're a complete IT beginner, you'll need to decide which path you want to take and obtain entry-level knowledge to apply for your first IT position.
Vertabelo Academy offers courses for people just like you—no prior programming experience or IT knowledge is needed to succeed with us. Here, we present three common IT career paths and explain which Vertabelo courses can help you follow these paths.
Database Developer and Database Administrator
Typically, a database developer is responsible for developing and improving databases, while a database administrator focuses on daily maintenance and support of databases. Both of these jobs have much in common. You can learn the basics of databases without having to decide which specialization you want to pursue at this point.
Both database developers and database administrators must definitely learn SQL (Structured Query Language). To that end, we recommend you start with our best-selling SQL Basics course. It's a must for anyone who wants to work with databases, as it offers more than 100 exercises and a certificate of completion that you can include in your resume. This course will give you a solid grasp of SQL fundamentals and give you the confidence you need on your first job.

If you've finished SQL Basics but feel you need more practice, definitely try out our SQL Practice Set and SQL JOINs courses. And once you've mastered the basics of SQL queries, you should aim for the Creating Tables in SQL and Operating on Data in SQL courses we offer. These are essential for anyone who wants to become a database developer or administrator, as they explain how to create tables and insert data into them.
Regardless of whether you're a complete beginner, all of the courses above will give you a massive knowledge boost and help you land your first job as a database developer or database administrator.
Database Analyst or Reporting Analyst
This is one job that goes by many names. Essentially, a database analyst or reporting analyst is someone who creates reports based on data obtained from databases.
The main tool used by such professionals is SQL. Be sure to start your learning process with the SQL Basics course we mentioned earlier. If you need more practice, as before, take a look at SQL Practice Set and SQL JOINs.
These courses alone may guarantee an entry-level position as a database analyst or reporting analyst. If you want to feel more confident with your skills, though, we recommend you take a few additional courses:
Standard SQL Functions will teach you how to handle various types of data in SQL. You'll learn how to work with text, numbers, dates, and times. You'll also learn how to handle NULL values, which can be troublesome at times.
Window Functions teaches window functions, which are useful when you need advanced SQL features to create even more sophisticated reports.
PostGIS is essential if you happen to analyze geographical data. You'll learn the basics of geospatial databases.
Data Scientist
Data scientists are professionals that combine the skills of software engineers and statisticians in order to analyze data in a meaningful way. Josh Wills provided a good description of who data scientists are:
"A data scientist is someone who is better at statistics than any software engineer and better at software engineering than any statistician."
Data scientists have one of the sexiest jobs in the industry, and our courses can help you become one.
Wondering how to become a data scientist? You can get started by learning the basics of statistics with our Statistics 101 course. Alternatively, you can start by getting hands-on experience with either Introduction to R or Introduction to Python for Data Science. Both R and Python are great tools used by data scientists, so you can choose which one suits you better. You can also learn both if you want to have a wider range of IT skills. And if you choose to follow the path of R, you can also extend your knowledge with our Tidyverse and Data Visualization courses.
Conclusion
Which of these career paths is your favorite? Are you feeling excited about becoming a database developer, or would you rather focus on data science? No matter which path you take, Vertabelo Academy's the right place to start if you're looking to succeed in IT.